By submitting this information, you consent to allow Bonasila to get in touch with you for marketing purposes.
Aloe from the other side!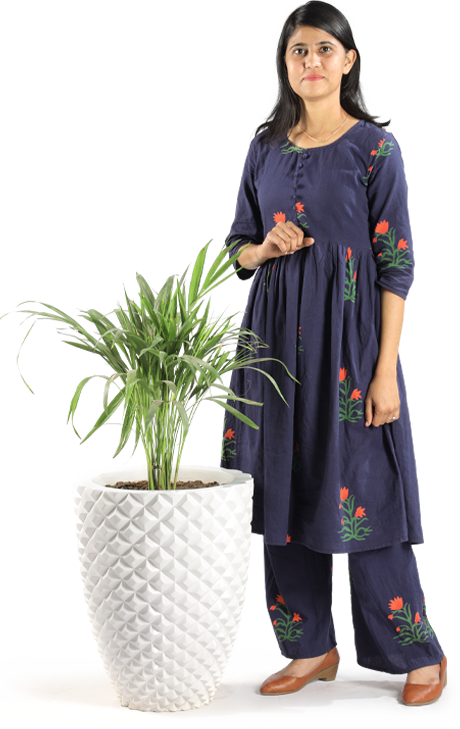 Navlika Parihar
Sales Co-ordinator
Hey :) I'm the person whose voice you hear every time you call Bonasila.
I didn't belong to the field that I interviewed for and this was my very first experience with Sales. I thought the easiest way to grow is to align my goals with Bonasila and that's what I did. I dream of seeing Bonasila as a household name for plant-lovers, and not just in India. Along my journey, I understood Bonasila's vision and how perfffection is a part of every process and this made me realize that indeed, God is in the details! I understand the intrinsic features of fibreglass planters well and that is what enables me to assist you all.
Here's a promise from me, if you talk to me even once, I will remember your name and location for life! Don't believe me? Try yourself :)
We usually get back to you within 48 hours but we understand, some of you might want to speak to us earlier than that.
No worries, here's how you can:
Lyrics Decor Pvt. Ltd.
1002/2, 10th floor, Panchdhara Complex,
Near The Grand Bhagwati, S. G. Highway,
Bodakdev, Ahmedabad-380054.